The AIAS Honor Awards were developed to publicly recognize outstanding achievements by students, educators, and practitioners who have exhibited an exemplary commitment to the education and development of architecture students. Each year, the AIAS honors individuals and groups for their exemplary work in areas such as leadership, collaboration, design, scholarship, and service.  Read more about the 2019 AIAS Honor Awards categories and submission guidelines here. The deadline to apply for the 2019 awards cycle is June 1st, so nominate now or apply for an award yourself to get the recognition you deserve!
The American Institute of Architecture Students (AIAS) is pleased to announce a jury with diverse expertise for the 2019 AIAS National Honor Awards. The jury will be chaired by National President Amy Rosen, AIAS, Assoc. AIA and includes: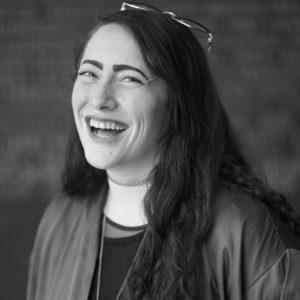 Amy Rosen, AIAS, Assoc. AIA
Amy Rosen is currently serving as the 2018-2019 National President of the American Institute of Architecture Students (AIAS).  Amy is also the Student Director on the 2019 AIA Board of Directors. Amy was born and raised in Los Angeles, California, and she moved to Pittsburgh, Pennsylvania in 2012, where she received a Bachelor of Architecture and a Master of Science in Sustainable Design from Carnegie Mellon University.  As a leader, Amy is committed to empowering others – working to show students that they can make a difference while in school. She believes that students can and should maximize their voices to make positive impacts in their academic and professional environments.
As a designer, Amy applies integrated design methodologies to everything she does – constantly seeking opportunities to tie architecture into systematic and fluid urban networks.  She believes that architecture is a communication tool at its core and must be utilized to interact with the public and enhance communities. Amy is an advocate for the power of design and is especially passionate about queer space theory, radically efficient urban water management strategies, and innovative ways to blur the boundaries between the private and public realms in productive and inclusive ways.
Adam Gregory Fogel, AIAS, Assoc. AIA
Originally from El Paso, TX, Adam received an Honors Bachelors of Science in Architecture with a Minor in Communication Technology from the University of Texas at Arlington and then went on to earn his Masters of Architecture from the Illinois Institute of Technology in Chicago, IL. During his studies, Adam found a love for design through architecture, photography, graphic design, and working with his hands.
Adam is currently serving as the 2018-2019 Midwest Quadrant Director and will be the 2019-2020 National AIAS Vice President. Adam became involved with AIAS at UTA through Freedom By Design his freshman year and has continued to be involved ever since. Through his continued experiences with FBD and AIAS, Adam has found a passion for using his knowledge in design and communication to give back to architecture students and the surrounding community.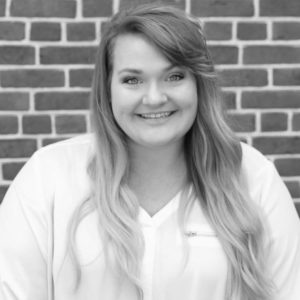 Elizabeth Rose Seidel, AIAS, Assoc. AIA

In December of 2016, Elizabeth Seidel was elected by AIAS members across the country to serve as National Vice President of AIAS. In this role, she focused on empowering leaders and making the national organization more accessible to its members. Only three other MSU students have held national office in the last four decades. Elizabeth is the first woman from the MSU School of Architecture to serve as a national officer in AIAS.  As the past National Vice President of AIAS Elizabeth sat as the Student Director on the Association of Collegiate Schools of Architecture (ACSA) Board of Directors in 2017. While working with the ACSA, Elizabeth was engaged with the Education Committee where work was done to understand and improve socioeconomic diversity for those engaged in architectural education. She participated in the research and composition of a white paper titled: "Moving Towards an Equitable Future 2017-18 Education Committee Report."
Following her term in Washington, DC, Elizabeth returned to MSU to complete her master's thesis which focused on designing public spaces to be inclusive of those with Autism Spectrum Disorder. She has since graduated and been working on a variety of projects at ThinkOne Architects in Bozeman, Montana as she pursues licensure.
Haley Evans is currently working on her Masters of Architecture at Washington University in St. Louis and received her BS in Architecture from Bowling Green State University in 2018. Throughout her time in AIAS she has served multiple leadership roles and is currently the President and founding board member of the newly re-established AIAS chapter at Washington University in St. Louis. She is interested in the relationship between architecture and other design fields, and how they can work together to create and prepare for a better future. Through her academic experiences and leadership roles within AIAS Haley has developed an interest in academia and teaching young architecture students how to be successful in the field.
Pursuing dual degrees in architecture and landscape architecture, Timothy is currently employed as an intern for a local landscape design-build firm. He works closely with fellow students and school faculty to lead his local AIAS chapter as the Events Coordinator and regularly volunteers at local AIA events. Timothy also tutors underclassmen and serves on the 2018-19 AIAS Membership Committee. Timothy is dedicated to helping other students grow in their abilities to design and encourages service within the school and community. He spends his free time studying for the LEED GA exam and working on his research project investigating the effects of integrated nature and architecture on a community.

Abby Fields, Assoc. AIA
Abby Fields is a recent graduate currently living in Seattle, Washington. She works in a firm focusing largely on local multi-family residential architecture. While pursuing licensure, she is trying to utilize both observation and practice to learn as much as she can. She graduated with a B. Arch from Auburn University in Spring 2018. She had the pleasure of studying at the Rural Studio during her Third Year, where she learned about what it means to be a citizen architect while developing design-build skills. She then completed her Thesis while studying at the Urban Studio where she learned about the affordances of Birmingham, AL's revitalization efforts.
While at Auburn, she was an active AIAS member. She has a long-standing history of both local and national involvement, including serving on local and national committees, acting as Vice President of her local chapter, representing the AIAS on several NAAB team visits, and attending many AIAS conferences.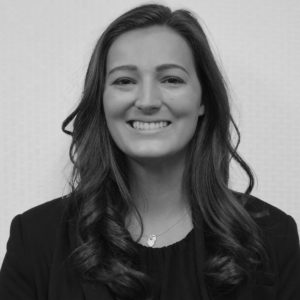 Alex Geisen, AIAS
Alex Geisen is the President of Washington State University's AIAS Chapter.  She was the Secretary of AIAS for the last year, and she could not be more excited and honored to be President of an incredible chapter with tremendous potential.
Aside from AIAS, she enjoys walking, hiking, doing hot yoga, and indoor gardening. She is determined to become a practicing Architect for many years before eventually going back to school to become a Professor of Architecture.
As a leader and innovative practitioner, Timothy Hawk, FAIA has increased design awareness in a mid-sized city and advanced knowledge exchange among architects and allied professionals through improved digital access, collaborative models and educational programming.
Hawk is the President of AIA Ohio Gold medal firm WSA Studio in Columbus and has been an architectural educator for more than twenty years. Currently, Hawk is an At-large Director on the AIA national board and the AIA liaison on the national board for the American Institute of Architecture Students.
Chere LeClair, AIA, NCARB, LEED AP

In 2003 Chere LeClair, AIA founded LeClair Architects, located in Bozeman, Montana.  She received her BArch from Montana State in 1991 and completed her MArch degree at the University of Pennsylvania in 1995.  Chere has been on the faculty of Montana State University since the fall of 2004 where her teaching has focused on studios at all levels of the program and ideas of place and architecture.
Chere served on the Executive Board of AIA Montana from 2006-2012 and was president of the organization in 2011.  In 2015, she was elected to serve a three-year term as Regional Representative for the Northwest and Pacific Region of the AIA, geographically extending across six states and one territory.  In that capacity, Chere served as a member of the inaugural class of the AIA Strategic Council. The Council serves as the think tank for the Institute. Her work on the Council was pivotal in introducing the UN Habitat III New Urban Agenda (NUA) to the national stage.  In 2017, a resolution pledging the AIA's commitment to embrace the principles of the NUA was adopted. Chere has taught graduate seminars and lectured nationally focusing on the principles of the NUA and currently serves at the national level of the AIA as a member of the NUA Task Force.  Also, Chere served on AIA's inaugural Equity and the Future of Architecture committee, focusing on issues of equity, diversity, and inclusion in the profession.
Dr. Georges Kachaamy is the chairperson of the Department of Architecture at the American University in Dubai. He is an associate professor, a registered architect, a member of the Order of Engineers & Architects in Beirut, and an Associate Member of the American Institute of Architects. He was a grantee of the Japanese Government Monbukagakusho Scholarship and received his doctorate from the University of Tokyo in Japan.
As an academician, Dr. Kachaamy's research interest relates to space planning, design, phenomenological theory in architecture, and evidence-based spatial experiments. He received the American University in Dubai President's award for teaching excellence and he served on the board of the American Institute of Architects Middle East Chapter as the Director of Continuing Education.  As a practicing architect, he has over 15 years of experience between Dubai, Tokyo, and Beirut. He worked on different national and international urban and architectural designs. His work spans from universal spaces for meditation to the urban conservation and design studies for cultural heritages and urban developments.
Glenn NP Nowak, AIA Associate Professor of Architecture, is the founder and coordinator of the Hospitality Design (HD) Concentration at the UNLV School of Architecture.  Since the HD Studio's inception in the fall of 2010, the entertainment capital of the world has become an extension of the academic studio for scholars interested in collaborative explorations in design research with leaders in the hospitality industry.  As the Director of the HD-Lab, Glenn has curated numerous exhibitions of the lab's work and has authored scholarly presentations featured at conferences for ACSA, ARCC, NCBDS, and AIA among others. His research is focused on the overlaps between hospitality and sustainability (social, economic, and environmental).  He earned his Master of Architecture from Cornell University and his Bachelor of Architecture and Bachelor of Science in Environmental Design from Ball State. He is a licensed architect in Nevada.