Update: AIAS Response to COVID-19 
Dear AIAS Members,
This morning, the AIAS Board of Directors made the tough decision to cancel the Midwest and South Quad Conferences for this semester. This decision was made in light of the restrictions made by municipalities and universities in response to the public health situation.  
The Board's decision to cancel the conference was based on many factors, including recommendations from the University of Kansas, Kansas City, and Clemson University, and the general advice of the CDC and WHO. Moreover, the school administrations of many AIAS Chapters announced that funding would not be given to student organizations for travel and either curtailed or indefinitely extended many school's Spring Breaks.
Although our gatherings might seem insignificant due to our numbers, locations, and average demographic, the Board feels uncomfortable making any assumptions or taking unnecessary risks. We must take into account the health of those around us and what that amount of travel back and forth could mean to our friends, families, and healthcare system.
The next steps for members and chapters who intended to attend the Quad Conferences include canceling your lodging and travel reservations. In general, airlines and hotels are waiving cancellation fees and the AIAS recommends working directly with your lodging and airline provider. If you have not already done so, please also fill out this cancellation and refund request form in order to receive a refund of your registration fee; the national office will be processing refunds over the coming weeks and will work diligently to process refunds in a timely manner. Thank you in advance for your patience. 
We will continue to send out more information and support to our members and Chapters about conducting activities, workshops, elections, and other important Chapter events virtually.  Please keep an eye on the AIAS Blog, Weekly Newsletter, and your Quad Directors for those resources. Members should stay tuned to their local Chapter communications as well in order to not miss any important school-specific information. The AIAS strongly believes in a collaborative community, and the only things we do want to spread are our ideas and solutions for a successful end to the semester and transition between executive boards. 
Finally, the National Office and Board of Directors are deeply disappointed that our members won't be able to see the fantastic conferences that the University of Kansas and Clemson University Planning Teams were putting together. On behalf of the AIAS, we can't thank them enough for their hard work and flexibility, and for their handling of such a difficult situation!
To paraphrase Greta Thunberg, we are "keeping gatherings low, and keeping spirits high." As always, contact us if you have any questions, and stay safe! 
Sincerely,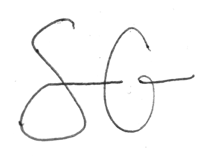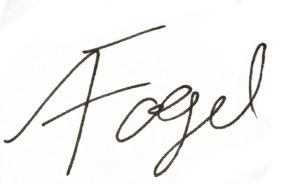 Sarah Curry, AIAS, NOMA, Assoc. AIA.            Adam Gregory Fogel, AIAS, Assoc. AIA
AIAS President                                              AIAS Vice President