Last week we invited you to join us on Instagram for a firm tour of Gresham Smith to get a feel for what it's like to work in a firm in Nashville. This week on I Want to Work In (#iwtwi), we are featuring the top five places to eat, sleep, work, play, and study in Nashville, TN. This list will help you familiarize yourself with the city being featured in case you are interested in living and working there in the future!
top 5 places to . . .
Live
1. East Nashville – A historically underprivileged neighborhood that is now an eclectic and vibrant artists' community—and your best chance at cheap rent.
2. Germantown – A beautiful neighborhood of Victorian homes and converted brick warehouses. It has the best selection of restaurants and eateries.
3. 8th Ave South – With a light-industrial context, it has a collection of some of the city's best breweries and music venues.
4. 12th Ave South – Home to gorgeous 1920's bungalow homes and designer boutiques, this is the ideal compromise between neighborhood and metropolitan living.
5. Sylvan Park – A verdant neighborhood adjacent to Centennial Park and Midtown.
Eat
1. Prince's Hot Chicken – The hot chicken that started it all!
2. Rolf and Daughters – Quintessentially Germantown with excellent cocktails.
3. Dino's – The best dive bar burger you'll ever have.
4. Yazoo Brewery – If you're the type to drink your dinner, this is the original Nashville craft brewery.
5. Jackalope Brewery – Started by two female Vanderbilt law grads who finally realized their true calling, they have a well curated and adventurous selection.
Play
1. Caney Fork River – Perfect for canoeing and kayaking
2. Grimey's Record Shop – A great selection of new and preloved music
3. Nashville SC – MLS here we come!
4. Ryman Auditorium – The mother church of country music (and a great venue for other music too)
5. Attaboy – A speakeasy with awe-inspiring bartending talent
Study
1. Portland Brew – A quiet space in the middle of 5 Points that is convenient when you need to concentrate on David Thaddeus videos.
2. Dose – The coffee shop with late-night study cocktails, not ideal for concentrating on David Thaddeus videos
3. East Nashville Beer Works – A family friendly neighborhood brewery
4. Dunn Brothers Coffee – The pistachio muffins make good study rewards
5. Nashville Public Library – They have the perfect quiet shaded courtyard
Meet People
1. The Nashville Food Project – This nonprofit gleans leftover or unbought food and creates meals for the needy. Volunteer and brush up on your cooking skills (or just chop some vegetables and meet some fellow Nashvillians).
2. Porter Flea Market – Has an emphasis on well designed and hand-made art and goods, which are sold by the artists.
3. Live on the Green – A free downtown music festival that runs August through September.
4. Southern Grist Brewery – They have a hyper-creative rotating selection of strange and delicious beer. The staff are passionate and want to talk to you about their creations.
5. El Fuego – The neighborly Mexican hole-in-the-wall, their $3 margaritas generate a lot of lively conversation.
This month, 'I Want to Work In' is sponsored by Gresham Smith, a Premier Design Alliance member of the AIAS.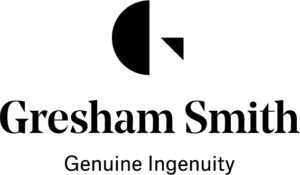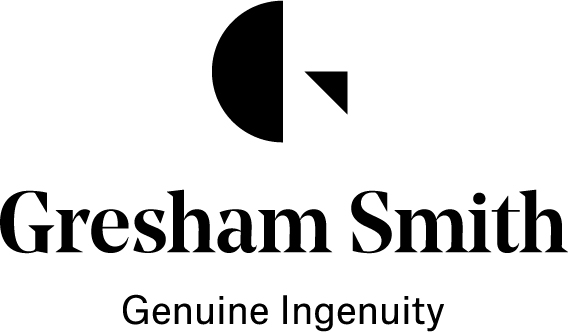 Looking to venture to a new city after graduation? Stay tuned each month as we highlight a new city. Want to feature your city? Send an email to kimberlytuttle@aias.org.