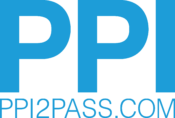 'I Want to Work In' is sponsored by PPI (Professional Publications, Inc.). Located in Belmont, California, PPI is the leader in exam preparation review materials and publisher of the ARE 5 Review Manual by David Kent Ballast, FAIA, NCIDQ. They are the Preferred ARE Prep Provider of the AIAS, and their mission is simple: they want you to pass your exam. ppi2pass.com

Last week we invited you to join us on Instagram for a firm tour of MG2 to get a feel for what it's like to work in a firm in Seattle. This week on I Want to Work In (#iwtwi), we are featuring the top five places to eat, sleep, work, play, and study in Seattle, WA. This list will help you familiarize yourself with the city being featured in case you are interested in living and working there in the future!
top 5 places To…
Live
Capitol Hill | I live in Capitol Hill, one of the city's most diverse neighborhoods. It's bustling with activity and has an abundance of coffee shops, bar, and eateries and is central in its proximity to other popular Seattle neighborhoods. Many of my favorite places to visit are within a two-mile radius of my apartment. It's a quick 10-minute walk to my firm's office located in Seattle's central business district.
South Lake Union | Once a rundown part of town, this neighborhood is now home to Amazon's shiny urban campus. The area has become a hub for other global tech firms as well, including Facebook and Google. There has been an insurgence of new bars and restaurants opening as a result. During the weekdays, South Lake Union is an ideal spot for lunch as food trucks line the street. On the weekends, people are out enjoying the lake.
Lower Queen Anne | Lower Queen Anne is the home of the iconic Space Needle, Chihuly Garden and Glass, Olympic Sculpture Park, and the Frank Gehry-designed Museum of Pop Culture formerly the Experience Music Project). Along the neighborhood's western border, the waterfront is accessible via Centennial Park. There is a fair amount of construction activity in this area, including several mixed-use residential projects.
Ballard | If you are a fan of bar hopping, this is the perfect neighborhood for you! A once blue-collar, industrialized area has gradually transformed into a trendy urban community boasting some of the city's best independent shopping and dining experiences. There is no shortage of live music to be enjoyed, and the Sunday market is fantastic!
Freemont | As the self-proclaimed "Center of the Universe," this artsy neighborhood thrives with its bohemian vibe and quirky claims to fame, including a supersized troll dwelling under the Aurora Bridge and dinosaur topiaries. The neighborhood is centrally located between Green Lake (yes, another lake), the University District (where the University of Washington is located), Ballard and Queen Anne.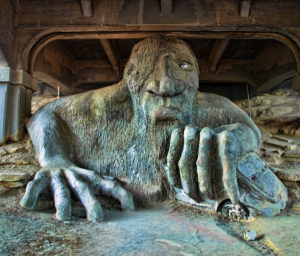 Work
MG2 | This is where I work! We partner with businesses around the world to create transformative experiences through architectural services, planning, interior design, brand strategy and consulting. We're one of the largest architecture firms in the nation and top retail design firms in the world. Every day, we're creating opportunities for clients looking to enter new markets, introduce new formats or simply build their brands and businesses in new ways.
NBBJ | NBBJ creates innovative places and experiences for organizations worldwide and designs environments, communities and buildings that enhance people's lives. Founded in 1943, NBBJ is an industry leader in designing corporate, healthcare, commercial, civic, science, education and sports facilities.
Board & Vellum | Board & Vellum is a Seattle-based firm founded in the Capitol Hill neighborhood of Seattle. The office is comprised of architects, interior designers and landscape architects that deliver personalized attention and are committed to changing how the design industry is perceived— both by clients and by the passionate people who work in this field.
Perkins+Will | The Seattle office of Perkins+Will is comprised of architects, interior designers and planners. The firm has built a legacy of designing projects that exemplify its commitment to design excellence and sustainable development. Research-focused and inventive, Perkins+Will works in nearly every sector, including higher education, healthcare, corporate, commercial, civic, transportation, science and technology.
Olson Kundig | Olson Kundig is a full-service design firm whose work includes residences, hospitality projects, commercial and mixed-use design, academic buildings, museums and exhibition design, interior design, product and accessories design, visual identities and places of worship for clients around the globe. The firm is headquartered in Seattle's historic Pioneer Square neighborhood.
Eat
Japonessa, Downtown Seattle | One of the best sushi spots in town, Japonessa takes traditional Japanese cooking fundamentals and fuses them with flavors from Latin America.
Casco Antiguo, Pioneer Square | The brick-walled space is my go-to for authentic Mexican classics prepared by hand. Plus, they serve fantastic margaritas!
Ooink, Capitol Hill | This no-nonsense noodle house has by far the best ramen I've ever tasted. Their signature soups are made from pork bone broth or vegetarian miso and include toppings such as umami chile sauce, garlic chips and soft-boiled egg.
Bastille Café & Bar, Ballard | This restaurant is romantic enough for a date, but also works for a solo meeting at the bar or group dinner. The space has the distinct feel of a Parisian cafe, and the food is equally delightful. I recommend popping in for weekend brunch!
Play

Playing beach volleyball – My friends and I frequently get together at Golden Gardens Park to play volleyball on its sandy beach. With breathtaking views of the Puget Sound and the Olympic Mountains, it's also an ideal spot for afternoon picnics and nighttime fire pits.
Hiking – I love trekking through the region's beautiful old-growth forests. Curbed Seattle recently did a great roundup of the region's 12 essential hiking trails, all within an hour's drive of the city. In the winter, I'll travel a bit further to the Cascade Mountains for snowshoeing.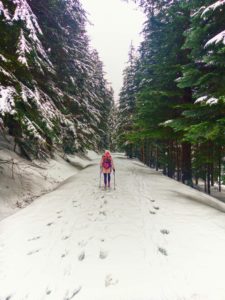 Kayaking –With local facilities that make renting a kayak (or stand-up paddleboard) convenient and relatively inexpensive, it doesn't get much better than paddling around the water on a sunny day.
Walking my dog – My favorite spot to walk my dog is Discovery Park, the largest park in Seattle and former site of Fort Lawton, a U.S Army outpost. There are lots of great trails and hidden areas to explore. It feels like you're on a wilderness adventure, even though you're still in the city.
Touring the Seattle Art Museum – At the Seattle Art Museum, one block from Pike Place Market, light-filled galleries invite you to wander through global art collections, temporary installations and special exhibitions from around the world. My favorite exhibition was last year's Infinity Mirrors by Japanese contemporary artist Yayoi Kusama.
Study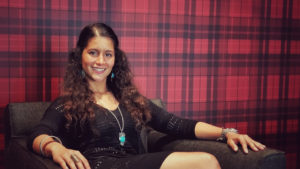 MG2 office | When I need a change of scenery after a busy morning of work, I sneak into MG2's Lounge during lunch for a quick study session
Starbucks Roastery and Tasting Room | This is not your typical Starbucks experience. It's a working roastery connected to a café. Whether you're a coffee aficionado or total novice, you'll enjoy trying rare, craft-roasted blends in the artisanal-designed space.
Rooftop terrace at my apartment | This is my favorite area to study because I get to enjoy the fresh air, and my dog keeps me company.
Meet People
AIA Seattle Young Architects Forum (YAF) Happy Hours | I serve as committee chair of the YAF. Each month, we coordinate a happy hour at different architecture, engineering and construction firms. We also plan tours and volunteer opportunities throughout the year. It's an excellent opportunity to network and meet new people with similar interests.
Underdog Seattle | MG2 sponsors several sports team with Underdog Seattle, a co-ed adult sports league. Underdog Seattle offers team discounts at local restaurants and bars, so we tend to celebrate after our games, win or lose.
Pretty much any bar on a Sunday | Everyone in Seattle loves the Seahawks. If a bar has big TVs ample seating and a good beer selection, you'll be sure to find loads of "12th Man" spirit on game day.
Dog parks | As I mentioned in a previous write-up, Seattleites loves their dogs and making playdates for them. Seattle Parks and Recreation offers tons of pet-friendly on-leash adventures and 14 awesome off-leash destinations! At these designated areas, dogs can run free, roll around and sniff each other while their owners socialize, lattes in hand.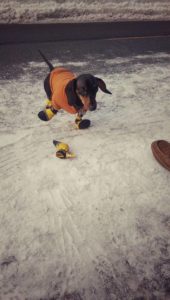 Fun Facts
As you can witness on the Underground Tour, Seattle was literally built on top of the old city after the Great Fire of 1889.
Seattle is ranked the most literate city in the country, with the highest percentage of residents with a college degree or higher.
When Seattle's Smith Tower was built in 1914, it was the tallest building on the West Coast for more than 50 years and the tallest structure in the city until the Space Needle was completed in 1962.
Seattle Seahawks fans are known for their enthusiasm, earning them a 2013 Guinness World Record for "loudest crowd roar at a sports stadium" (137.6 decibels). The energy of their collective yelling and jumping is enough to register on the Richter scale. Seismologists have compared the phenomenon to a Category 1 earthquake!
The SR 520 bridge, one of two bridges that run east and west across Lake Washington, is the world's longest floating bridge. The lake's second bridge, the I-90 bridge, was the world's first floating bridge, built in 1950.
Looking to venture to a new city after graduation? Stay tuned each month as we highlight a new city. Want to feature your city? Send an email to kimberlytuttle@aias.org.
PPI is the Preferred ARE Prep Provider of the AIAS and AIAS members receive a 20% discount on all ARE prep materials with the promo code PASS1. Visit ppi2pass.com/aias to learn more.