Last week we invited you to join us on Instagram for a firm tour of Gresham Smith to get a feel for what it's like to work in a firm in Tampa. This week on I Want to Work In (#iwtwi), we are featuring the top five places to eat, sleep, work, play, and study in Tampa, FL. This list will help you familiarize yourself with the city being featured in case you are interested in living and working there in the future!
top 5 places to . . .
Live
South Tampa – With immediate access to neighborhoods like Bayshore, Harbour Island, Davis Island and Hyde Park , you're never far from the town's hustle and bustle and the miles of sidewalks and parks along the beautiful Tampa waterfront.
Ybor – The original Cuban settlement in Tampa that's retained its Hispanic culture, Ybor is known for its cigar factories, roosters in the streets and abundance of cafes and eateries.
The Heights – Tampa's "first suburb" is known for its diversity, historic buildings, coffee shops and

art galleries—and it's all in close proximity to the urban core.

Old Northeast/ Coffee Pot Bayou – Located just across the Bay, St. Pete's booming arts and craft beer scene, gorgeous beaches, waterfront parks and thriving night live

make it the perfect place to live. 

Seminole Heights – This historic neighborhood in central Tampa is experiencing its first renaissance. Seminole Heights was originally connected to the city by streetcar and still boasts beautiful 20th century

bungalow homes and historic buildings.
Eat
Ulele – This restaurant, which is housed in the in the old circa 1903 Water Works pump station building, offers seasonal "native inspired" cuisine and craft brews. A plus? It's pedestrian and boat friendly with access to Tampa's Riverwalk and docks.
Datz Deli – Datz Deli's menu of eclectic comfort food has been featured on Food Network, Travel Channel and Good Morning America. Do you really need another reason?
Sparkman Wharf – Unique shipping containers turned culinary concepts offer 10+ food options along the Riverwalk boardwalk. Located at the mouth of the Hillsborough River and Tampa Bay, it's new, unexpected and refreshing.
Armature Works – Armature Works offers a dynamic social setting with cafeteria style food, drinks and desserts. Sit in one of the shared seating and gathering spaces and enjoy the waterfront view. If that's not enough, take a stroll down the River Walk for added enjoyment!
The Columbia –A true Tampa Bay icon, The Columbia is the oldest Spanish restaurant in the United states. Known for its many signature Cuban dishes, like the 1905 Salad and simple pressed Cuban, and its fantastic sangria, The Columbia is a staple in the Tampa cuisine scene. (Fun fact: Tampa is the birthplace of the Cuban Sandwich!)

Play
Boating, Beach and Nature– The beach is never out of season in Tampa Bay. You can also hop on a boat for a weekend outing — take a ferry to visit St. Petersburg or Egmont Key, or go on a Dolphin Tour in the beautiful Gulf of Mexico. If turf is more your thing, Tampa Bay hosts a multitude of nature trails and natural preserves, like Weedon Island, Cypress Creek Preserve and McBay Nature Park. Just watch out for alligators!
The Tampa Riverwalk – The Riverwalk has lots of options for fun activities, including paddle boarding on the bay, sipping and strolling along the boardwalk, jogging and biking on the many miles of sidewalk and enjoying one of many adjacent parks.

Tampa Bay Lightning Hockey Games – See the Tampa Bay Lightning, the city's NHL hockey team, in action at Amalie arena. Hit up one of Tampa's downtown sports bars before or after the game!
Parks and Rec – Located in the heart of downtown St. Petersburg, enjoy cornhole, giant Jenga, arcade games and ping pong while sipping and snacking on their handheld bites and cocktails.
Johns Pass Village & Boardwalk – Visit this boardwalk to fish, sail, eat, drink and shop along the inter coastal waterways of St. Petersburg at Tampa Bay. You can even grab an Air BnB on the beach for a long weekend and enjoy the powdery sands of the Gulf Coast beaches!

Study
As a single mom of four kids, I didn't have much time to study for the ARE outside of work!
Meet People
Sparkman Wharf – With outdoor seating area, cornhole, shuffleboard, live music and lawn bowling on Tampa's waterfront, Sparkman Wharf is perfect for socializing.
Central Avenue, Downtown St. Pete – You'll find all you need along Central Avenue! The area is home to a booming art district, museums, historic dives, local eateries, upscale restaurants, the Straub Waterfront park, the new 6th Generation St. Pete Pier and lots of shopping.
Oxford Exchange – This European inspired locale features a bookstore, coffee shop, restaurant and curiosity retailer. Purchase a Commerce Club membership to get access to their wi-fi and the Shaw Library, which has multiple desks, private phone booths, group tables and conference rooms.
Sail Pavilion – This waterfront bar celebrates Tampa's primary luxury: beautiful weather. The outdoor eatery is the perfect place to catch up with friends and make new ones. Bring your pup and you can both make connections, as this happens to be one of the most dog friendly bars in the world. A bonus? It's only a few steps from the Gresham Smith Studio!
Cigar City Brewing – Ranked the #3 brewery in the world and a top brewery in the region, Cigar City Brewing was one of the original craft brewers in Tampa and is the birthplace of national favorites such as Jai Lai. A must visit for socializing with friends, family or clients.

This month, 'I Want to Work In' is sponsored by Gresham Smith, a Premier Design Alliance member of the AIAS.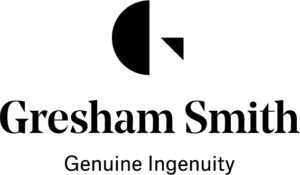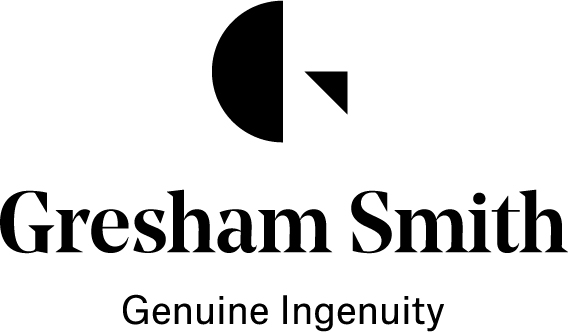 Looking to venture to a new city after graduation? Stay tuned each month as we highlight a new city. Want to feature your city? Send an email to kimberlytuttle@aias.org.