Location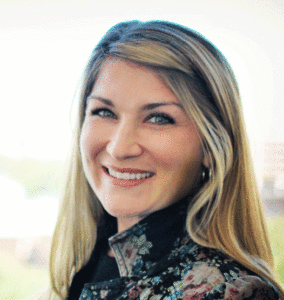 Tampa, FL
Population
385,000
Featured By
Linaea Floden, AIA, Healthcare Architect at Gresham Smith
Their Story
I moved to the Tampa Bay area from the Pacific Northwest in 2001. Not only was it a drastic climate change, but it was also a total change of pace and lifestyle. I went from living fast-paced, rigorous lifestyle to living on "island time", which is a very real thing here! The weather here is a game changer – 365 days of sunshine and warm air begs you to hit the beaches or any one of the many boardwalks, while the promise of midday downpours in the summer create enough spectacular lightning to make us the self-proclaimed lightning capital of the United States. This beautiful tropical city offers the best of both worlds – the perfect mix of business opportunities and vacation life.
What sort of job opportunities are available?
Business is booming in the Tampa Bay Area. Developers and investors are flocking to the Sunshine State, which is great news for commercial and residential architects. Tampa is the headquarters for several of the country's largest healthcare companies as well, boasts a number of major universities, and is home to a thriving tourism and hospitality market which is creating new eateries and community gathering spots. And if that isn't enough, the Tampa Water Street District is the world's first WELL Neighborhood pilot project. All of the buildings and built spaces are designed to meet WELL building certification standards, meaning they're designed with the health of occupants in mind.
Tell us a little about your internship and exams. What were your successes/failures?
I had a great internship experience with Gresham Smith. I was given the opportunity to work on complex projects in a variety of roles, which allowed me to get the comprehensive experience I needed to perform well on the exams and set me up for success as a professional. That being said, I have 4 kids and am a single mom. I had zero time to study outside of work, so I just kept taking the exams until I passed them. I would register for an exam and then, just before I took it, register for the next one so that I didn't let the wind get out of my sails. It took me several failed attempts, plus a conversion from 4.0 to 5.0 to finally earn my licensure. Eleven exams later, I'm still thanking the Lord every time I have free time and don't to feel like I'm supposed to be studying!
What kind of firm support did you have for the licensure process?

Gresham Smith set me up for success with the licensure process. I currently serve as the AIA State Architect Licensing Advisor and recognize the exceptional accommodations the firm offers to unlicensed team members. During my work at the national level with AIA and NCARB I have learned that Gresham Smith is the only firm that pays the full costs of the exams, including up to 2 retakes per test, and also covers the time out of the office spent taking the test and the cost of maintaining licensure afterwards. This is an incredible benefit that simply isn't matched by other firms and has been instrumental to my success as a professional.
What is there to do during nights/weekends?
There's no shortage of stuff to do in the Tampa Bay area! Most activities involve taking advantage of the beautiful weather and enjoying the outdoors. Anyone of the gorgeous beaches on the Gulf or nearby conservation areas make for the perfect weekend. I also enjoy strolling through the city during happy hour and stopping at the Riverwalk's various waterfront eateries. You can also head to the St. Petersburg side of the bay for their First Friday events, where the city streets are closed to traffic and pedestrians take over the city for a night on fun and good. You could also spend much more than a weekend touring the many craft breweries in the area as well. I'd also recommend taking in a show at one of the local or large-scale concert venues or catching a Tampa Bay Lightning hockey game at Amalie Arena and cheering the Bolts on to victory.
How did you manage to make friends the first few months?
I made most of my friends through the Gresham Smith office and through my local church. Not to mention, I went to school at one of the local universities, the University of South Florida, and the School of Architecture and Community Design is pretty tightly knit even after graduation. Our local AIA office has regular networking and mixer events that draw crowds as well.
How did you find your apartment?
The cost of living in the Tampa Bay area is still incredibly affordable, but the challenge can be finding affordable housing close to work. If you're looking to live downtown, I'd recommend finding a roommate to share the expense of an apartment. I live in St. Petersburg, which is a 45-minute commute from Tampa. While the drive can sometimes get old, I get to cross the bay to on my way there and back and the views of the sunrise and sunset over the water are breathtaking.
What is your favorite part about Tampa?

My favorite part about Tampa is the culture. The city is relatively young and growing and there's a unique mix of folksy and modern urban spaces with pockets of local culture loosely woven throughout the city. We're about 15 years behind other big cities in terms of development, which means we're getting the best of city planning and design practices in the very early stages of our growth. Mix that with the underlying tropical vibe and island time and you've got the perfect place to be industrious and laid back all in a business day's time.
This month, 'I Want to Work In' is sponsored by Gresham Smith, a Premier Design Alliance member of the AIAS.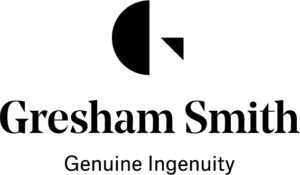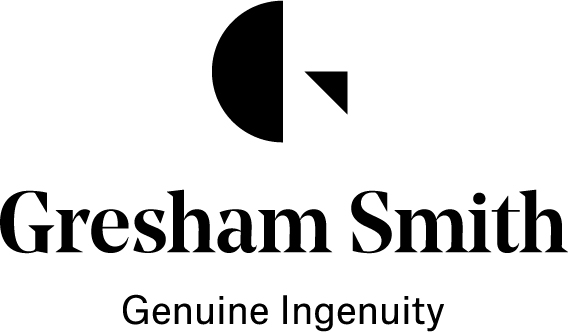 Looking to venture to a new city after graduation? Stay tuned each month as we highlight a new city. Want to feature your city? Send an email to kimberlytuttle@aias.org.