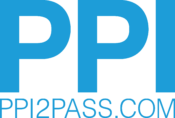 I Want to Work In' is sponsored by PPI (Professional Publications, Inc.). Located in Belmont, California, PPI is the leader in exam preparation review materials and publisher of the ARE 5 Review Manual by David Kent Ballast, FAIA, NCIDQ. They are the Preferred ARE Prep Provider of the AIAS, and their mission is simple: they want you to pass your exam. ppi2pass.com
---
Thank you for joining us this month while we toured Seattle on I Want to Work In!
Week 1: Introduction to Seattle
Week 2: Firm Tour of MG2 Design
Week 3: Top 5 Places to Live, Eat, Work, Play, and Study in Seattle
Week 4: Insta Showcase
Join us in March as we (re)discover Austin, Texas for those who were unable to join us at AIAS FORUM 2017!
Looking to venture to a new city after graduation? Stay tuned each month as we highlight a new city. Want to feature your city? Send an email to kimberlytuttle@aias.org.
PPI is the Preferred ARE Prep Provider of the AIAS and AIAS members receive a 20% discount on all ARE prep materials with the promo code PASS1. Visit ppi2pass.com/aias to learn more.